Festival of creativity and taste in Nizhyn
Many people know about the ancient history of the Nezhin cucumber, which goes back to the 17th century.
Over the years, "cucumbers" have influenced on life development and city culture very much, therefore, the townspeople still don't forget about it and every single year people invites each other "on cucumbers".
On Saturday, September 15, the 7th festival "His Majesty the Nezhin cucumber" was held in Nezhin. This is a real annual festival of creativity, where the participants surprise with various presentations, exhibitions, delicious tastings and an assortment of home recipes, flavored with imagination and national flavor.
Organizers of the holiday prepared an interesting and rich entertainment program, where the main character was His Majesty Nezhinsky Cucumber.
Traditionally, the festival took part Nezhin cannery, which although didn't offer any entertainment, but invited guests to try and buy products for sure. Guests were offered not only cucumbers, but also other wide assortment of TM "Nezhin", as well as pickles, salads, laminaria of TM "Greenville". The leaders of sales and positive reviews during the tasting were the products of TM "Greenville": "Korean-style" beet, Laminaria with celery and "Korean-style" cabbage petals; TM "Nezhin": Canned cucumbers, Ratatouille, Squash paste.
Taste it to believe it!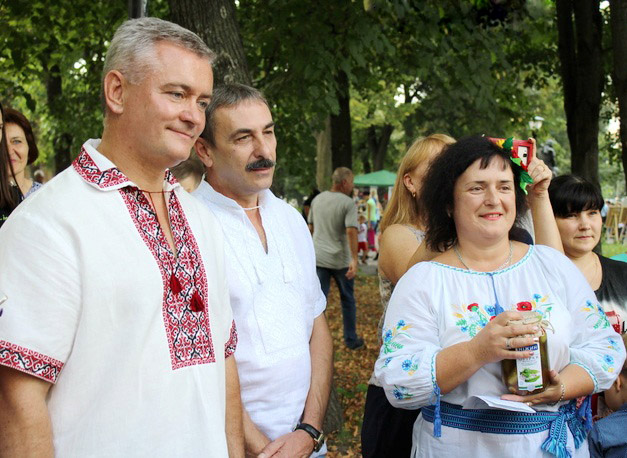 Guests and participants of the holiday were pleasantly surprised and pleased with what they saw and tasted on the holiday.